Education Programmes
The Beaconhouse curriculum is designed to meet the needs of the 21st century, of individual students as well as the needs of local and global communities.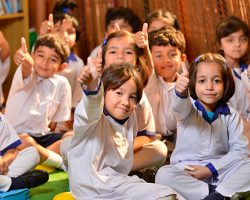 Curricular Enrichment
A range of approaches and course offerings are incorporated at different levels and schools in order to enhance the core curriculum. Some of these are:
Reggio Emilia
Enhanced Learning Environment (ELE)
Personal, Social Health Education (PSHE)
Foreign Languages
Robotics
Music
Media
Co- and Extracurricular Activities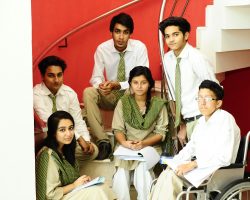 Special Education Needs (SEN)
As Beaconhouse welcomes a diverse student population and endeavours to provide inclusive and holistic education for all, it is expanding its educational support system to include the provision of Special Education Needs (SEN). These services are presently available only at some of our campuses and will be expanded to more schools across the three regions.
Their objective is to enable equal opportunities for diverse learners to meet their academic, social, emotional and physical needs through a broad, balanced academic and social curriculum. They offer intensive, research-based, targeted interventions – typically in the core areas of literacy and numeracy – and also help with study skills and organization, as well as behavioral/emotional support. Students are included in all aspects of school life to ensure that all are given the opportunity to contribute to the academic, social and cultural activities of the school.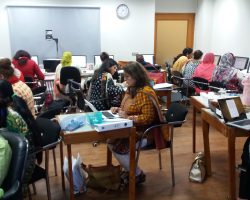 Professional Development
At Beaconhouse, Professional Development (PD) and training is undertaken by staff to maintain and advance their skills, knowledge and competencies, specifically as they relate and add value to the job and workplace. It is a dynamic process that is achieved not only through participation in formal coursework but also through School-Based Professional Development (SBPD), professional experience, collaboration, mentoring and participation in activities of professional organisations, as well as independent study, research and reflection.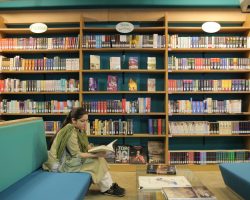 Library Learning Resource Centre

The Library Learning Resource Centre is considered the hub of learning at school.
All technologies used at school are displayed & used by students individually, collaboratively & in groups for discussions and for assignments and allocated tasks.
Students engage in self-learning activities, in groups or under supervision as you will note in the exhibit, and are provided multiple resources they can choose from. Students might be assigned to research, read, write a story, plan a project to build robots, Skype to conference or collaborate, use a model, or play a game to relax.
Every student is free to choose what & how he wishes to learn when in the LLRC.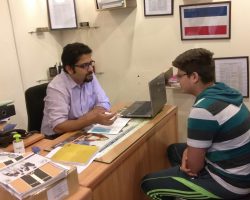 Student Counselling
We launched our Student Counselling Programme with a bespoke 10-day training session at Beaconhouse National University in March 2017. The counsellors were identified from within our schools following a process of selection and interviews, and will initially be looking after O Level and Matriculation students in 11 campuses across the country. As counsellors, these teachers will focus on students' holistic wellbeing, with particular focus on social and emotional issues. The next phase will see the programme being rolled out in the Middle School and A Level.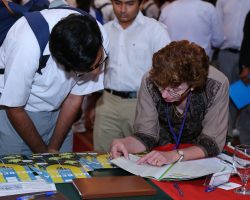 The Access Centre
Educational advising and university placement is managed by Beaconhouse's Career Guidance Department. Offices of The Access Centre have been set up at all A Level and IBDP campuses of Beaconhouse to offer a seamless advisory service to students. Through the Beaconhouse Access Centre platform, thousands of Beaconhouse students get the opportunity to study at some of the best educational institutions in the world every year.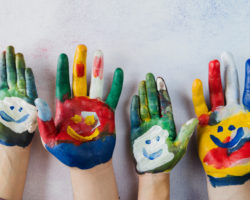 Beaconhouse Global Projects
Through this recent initiative, Beaconhouse brings all its students together, regardless of geographical locations, intending to unite our students around the world and support them in creating their network of global learning. This gives an unmatched opportunity to collaborate, share critical dialogue, and innovate creative solutions to their mutual real-life problems. Additionally, it promotes the sharing of unique ideas and experiences between groups spread across the system as they understand how their actions affect both local and global communities.