Co- and Extracurricular Activities
Beaconhouse aims to foster global citizens that are informed, engaged and active. We provide a balance between academics and extracurricular activities to develop well-rounded individuals. Our sports sessions provide students with a great way to finish the school day. These activities are fully inclusive and supervised by professional instructors and trainers who are familiar with issues relating to child safety and development. We offer a wide range of sports and physical activities so students can further improve in their favourite sports and get to know an activity that is new to them. In addition, extracurricular clubs at Beaconhouse are designed to provide each student with a holistic education and to foster the qualities of the ideal learner. Each club is conducted by expert, passionate coaches, and introduces hands-on learning to foster the spirit of collaboration and competition.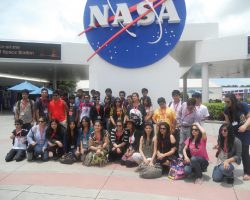 International Trips
Every year, many Beaconhouse students from across the network travel internationally to engage with peers in various conferences, competitions and workshops. In 2016, over 350 students travelled abroad to various countries for a number of events. There were three trips to the NASA Headquarters in Florida, USA, one trip to Europe and one to China.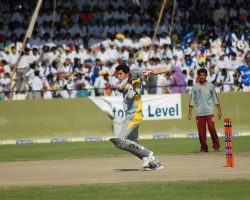 Sports and Physical Education
Beaconhouse has earned an excellent reputation for sporting success, but this is only a small part of the picture. Our main focus is teaching children a broad and balanced Physical Education and Sports programme, which is tailored to each individual student in our care. We are preparing children for lifelong involvement in sports and physical activity, promoting confidence, health and well-being. Our students participate in various sports events within our schools as well as inter-school competitions. We offer the following sports and activities to our students on campus:
Football
Cricket
Basketball
Athletics
Volleyball
Badminton
Swimming
Gymnastics
Table Tennis
Skateboarding
Rugby
Archery
Golf
Taekwondo