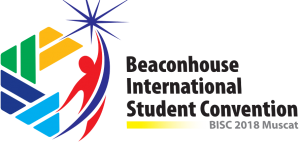 This year Beaconhouse has the pleasure of hosting the prestigious, 5-nation Beaconhouse International School Convention 2018 (BISC 2018) in Muscat, Oman. The third in the ever-evolving series, BISC 2018 titled 'Multiple Literacies for a World of Tomorrow', will be held at the Sultan Qaboos Sports Complex on 20-21 February. BISC 2018 is being endorsed and supported by the Ministry of Education, Sultanate of Oman in bringing it to the Capital of Arab hospitality.
Beaconhouse has consistently endeavoured to inspire innovation and modernisation, reinventing the educational paradigm under the banner of 21st Century Learning. BISC is a manifestation of its ideology to push the boundaries and go beyond conventional teaching and learning within the four walls of the classroom. It aims to create a global community, giving students from Beaconhouse schools around the world an opportunity to interact with cultures different from their own and to learn from each other.
BISC is a unique event that grows and evolves year after year and is hosted by a country where Beaconhouse has a presence. The first BISC was held in Bangkok, Thailand in 2016 while Kuala Lumpur, Malaysia hosted BISC 2017. BISC 2018 in Muscat represents a culmination of its learning from the previous 2 Conventions, resulting in what can possibly be its best event yet. BISC 2018 features a host of activities & competitions from various spheres of learning ranging from sports and athletics to science, technology, the visual & performing arts and filmmaking. Over 200 Beaconhouse students from 5 countries are taking part in these events in Muscat, utilising a diverse set of skills that reinforce 21st Century Learning.
Other than the 200 students present in Muscat, thousands of Beaconhouse students worldwide have participated in activities in their home countries (Malaysia, Oman, Pakistan, Philippines, & Thailand) in order to qualify for BISC.
Beaconhouse aims to continue to develop BISC as an embodiment of the learning that is now essential for the challenges of the future and the world of tomorrow. Through its focus on educational innovation and its future-oriented outlook, Beaconhouse aims to produce and shape global citizens who value and support their communities, becoming productive citizens who contribute to their countries and the wider world.
20th-21st – February 2018
BISC live from Oman
Catch all the action live on our website on the 20th-21st February
Click for more details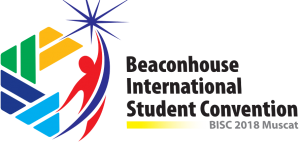 BISC 2018 will see over 200 Beaconhouse students from Pakistan, Oman, Thailand, Malaysia and Philippines participate in Futsal, Basketball, Table Tennis, Swimming and Athletics competitions as well as a host of other activities including: BISC-Talks, BISC Idol, BISC Film Festival, BISQUIZ Show, BISCLICK, BISC Exploratorium, BISC Biennale and BISC Cultural Show.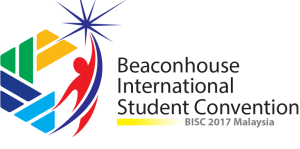 The second edition of BISC was held in Jan 2017, in Kuala Lumpur, Malaysia. In addition to students participating in sports, those competing in co-curricular activities from various countries, were also part of the contingents this time. With the participation of students in co-curricular activities, the overall number of students increased to 160 for the event.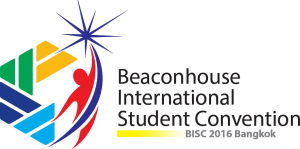 The event format is continuously evolving and becoming more inclusive with successive events. The first BISC held in 2016 in Thailand saw 130 boys and girls from four countries, Thailand, Philippines, Malaysia, and Pakistan compete in five sports: basketball (boys), and volleyball (girls), while both girls and boys teams participated in futsal, swimming, and athletics.
20th-21st – February 2018
BISC live from Oman
Catch all the action on Facebook on the 20th-21st February
Click for more details
Facebook
A huge shout-out to Aima Asim from Beaconhouse Defence Campus on winning a gold medal at the #BISC2018 Basketball Tournament.We are very excited to announce that Aima Asim from Class VIII BDC won a gold medal at the BISC Basketball Tournament! Congratulations Aima!!

The third in the series, Beaconhouse International Student Convention (BISC) 2018 commenced on Tuesday amidst great fanfare at the Sultan Qaboos Sports Complex in Muscat, Oman. ... See MoreSee Less
Load more