Success Stories
So far, thousands of students have graduated from Beaconhouse schools. They are found in all walks of life – in education, medicine, politics, business, civil service, the arts, fashion, and sport.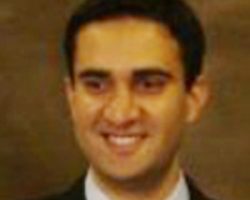 Asad Gull

Risk Analyst

Asad completed his A Levels from Beaconhouse Margalla Campus in 2000. He gained admission to Guilford College, US and completed his Bachelor's degree in Economics and MIS. He started his professional journey as a Market Analyst Intern at Salomon Smith Barney.
In 2006, Asad completed his MBA in Finance from University of Mississippi – School of Business Administration, US. In 2006, he joined Deloitte & Touche, LLP as an ERS Consultant, where he worked for two years. In 2008, Asad joined Alberta Securities Commission as an Economic Analyst, where he worked for almost five years. He is currently working as a Corporate Finance and Risk Analyst at Talisman Energy in Calgary, Canada.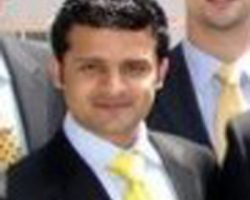 Saad Pall
Software Engineer
Saad Pall graduated from Beaconhouse Margalla Campus, where he was a top scorer in Chemistry and Mathematics. He was also the President of the Science Society. After graduating from Beaconhouse, Saad pursued a Bachelor's degree in Electrical Engineering from National University of Singapore on a full scholarship. After graduating in 2004, Saad started serving in Accenture as an Analyst for System Integration and Technology. He joined Mobilink in 2007 as Senior Business Analyst (IT Strategy).
Saad completed his MBA in Strategy & Marketing from Emory University – Goizueta Business School, US in 2011, and joined the Coca Cola Company as an Assistant Brand Manager. He is also a member of the Fullbright Alumni Association and assists with the selection of Fullbright scholars from Pakistan. Currently he is the Jr Brand Manager at Coca-Cola TM.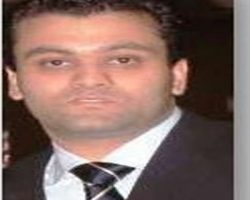 Aqeel Haider
Software Engineer
Aqeel graduated from Beaconhouse in 1995 and enrolled at the University of Michigan, US for a Bachelor's degree in Mathematics. He went on to study Computer Science at the University of Nevada – Las Vegas, US. Aqeel has over 12 years of experience in Information Technology, covering aspects of development and design including infrastructure in the SharePoint 2010 and MOSS 2007 arena.
He is currently working as Senior Manager at Cognizant Technology Solutions, US. Previously, he has worked with Avanade, EMC, Resolute Partners, and CPI Solutions in the US.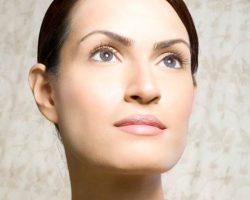 Nadia Hussain
Dental Surgeon, Model, Actress,TV Show Host
Nadia Hussain, one of Pakistan's supermodels, was a student at Beaconhouse Defence Campus, Karachi, known as Beaconhouse Public School back then. She completed her A Levels in 1998 and went on to study at Fatima Jinnah Dental College. She holds three distinctions in Dentistry, is a member of Pakistan Medical & Dental Council (PMDC), and a diploma holder/member of American Academy of Aesthetic Medicine.
However, Nadia is better known for her career in showbiz. She is one of the country's top models, an actress, and a TV show host. The multi-talented model has also launched a lawn collection in her name, a shoe collection called 'Fetish' and a skin clinic called 'Radiance' in Karachi.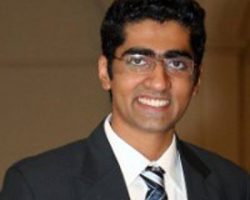 Muhammad Zaid Nasir
OEI Analyst
Zaid is currently an OEI Analyst at Coca Cola Beverages Pakistan Ltd. He has also worked as a Management Trainee and an Asset Analyst for Coca Cola Beverages Pakistan Ltd.
Zaid has a BSc in Economics, Finance and Mathematics from Lahore School of Economics. He did O Levels and A Levels from Beaconhouse Defence Campus, Lahore.
News & Updates
Shahran Arshad, an alumnus from Beaconhouse School System Gulberg Campus, has stood first nationwide in the ACCA's (Association of Chartered Certified Accountants) professional accounting exams and was the top rank affiliate