Chief Executive's Message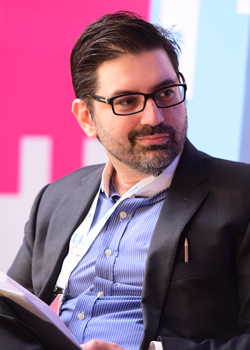 It gives me great pleasure to welcome you to our website. Beaconhouse traces its roots to the Les Anges Montessori Academy, founded in Lahore in November 1975 with a mere 19 children. Now, 45 years later, the Beaconhouse network educates around 315,000 students in eight countries across Asia, the Middle East and Europe.
As a learning organisation that takes pride in its past while nurturing a culture of continuous professional development, self-evaluation and reinvention, Beaconhouse schools across the network aim to stay ahead of global education needs. Our schools offer a wide range of science, business and liberal arts subjects and several local and international examination systems so that parents and students may choose the approach that they prefer.
Highly qualified faculty and staff, a wide variety of co-curricular options and advanced campus facilities support holistic development at all levels, preparing students for success in further study, their careers and in life.
I encourage you to explore the website and learn more about Beaconhouse and all that we offer.
Yours truly,
Kasim Kasuri
CEO, Beaconhouse